Home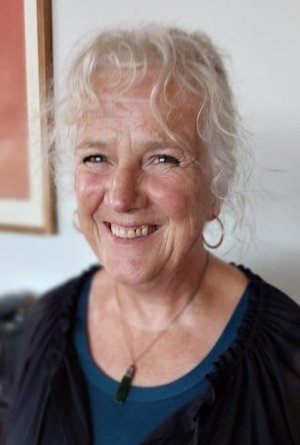 I grew up in a small town in Central Otago, left to study fashion design at Wellington Polytechnic, and then went to work for the New Zealand Ballet and Opera Trust. I managed the Wardrobe Department, manufacturing and designing costumes for all types of theatre and film until I had my first child, when I worked freelance in the same areas for the remainder of my "paid" working life …. particularly with historical dance and music when possible.
I paint and play with 3D figures, but am most comfortable working with fabric, collage, and stitch.
During various COVID lockdowns I tried to express this loveliness in a simplified way using the resources I had to hand in the Te Horo series.
My most recent work has been a solo exhibition "A Thing of Shreds and Patches" at the from out of the blue studio gallery, Opunake, South Taranaki, February 2nd 2023 – March 13th 2023.